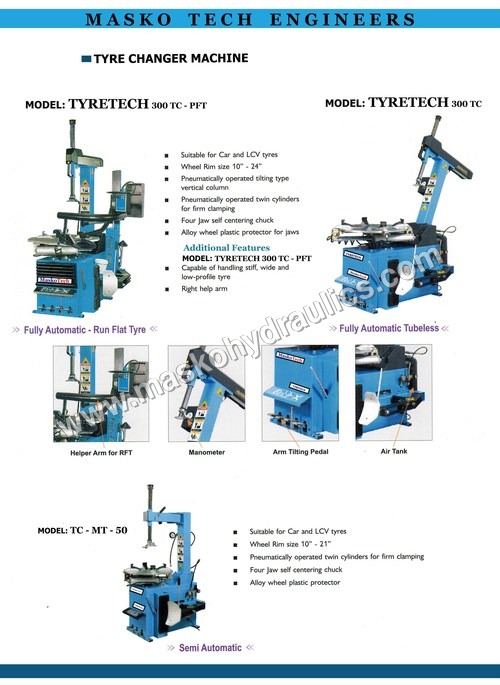 Car Tire Changing Machine
Product Description
Empowered with a team of passionate personnel, we are able to manufacture and export a superior quality Car Tire Changing Machine. This is manufactured under the observation of our team using fine grade materials. Due to its unique features, this is used to change the tyre of car. Clients can avail this Car Tire Changing Machine from us in several specifications at affordable prices.

If you are looking for a table top tire changer, we have different models to fit your requirements. We make available Car Tire Changing Machine in two models- TYRETECH 2300TC- PFT and TYRETECH 300 TC. The machines are designed to handle all kinds of tyre, from low profile, wide to stiff. Both car and LCV tires can be changed automatically by these machines. These are easier to use and can be found in industry, mostly where vehicles are serviced. It can be a proven solution for changing tires effortlessly and effectively.

Key Points :

Our machines can change tires of all sizes.
By adding this kind of machine, one can add the superiority and convenience our machine to your shop.
Automobile industry is another application area of Car Tire Changing Machine.
Customers can choose between two models offered.