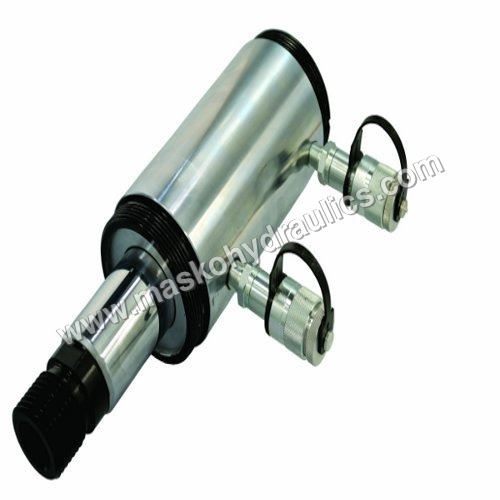 Long Stroke Double Acting Cylinder
Product Description
Long Stroke Double Acting Cylinder is available with heavy-duty and compact cylinder. This is designed in different bore sizes up to 100mm as well as strokes up to 300mm. In addition to this, it comes with male or female piston rod threads to ensure to enhance the durability as well as efficacy. It is also designed with mount auto switches on the 4 surfaces. With rugged designs and structure, it is ideal to meet the toughest job site uses for high-cycle industrial use.

Features of Long Stroke Double Acting Cylinder:

Available with easy fixturing option with collar, plunger threads as well as base mounting holes
Enamel finish for enhanced feature of corrosion resistance
Removable hardened saddles for protecting plunger during pressing
Built-in safety valves for preventing any over-pressurization

In our extensive product range, we are engaged in offering the best quality Long Stroke Double Acting Cylinders to the customers. It is suitable for low-pressure drop applications. This is extensively used in large water transmission, distribution, and cooling water lines. Under the perfect observation of our team, this is manufactured using optimum quality materials in accordance with set industry norms. We provide this Long Stroke Double Acting Cylinders in diverse customized options provided by our customers.